---
Dear SLV Music Community,
This year Ms. Liston has exciting plans for the SLV music program, including some upcoming music field trips (e.g., the high school's trip to Seattle and middle school's trip to Great America). We want to do everything we can to make these trips within reach for every family in our music community. To accomplish that, we'll work hard throughout the year on fundraisers such as our mattress sale and the Drive for School campaign. And we also rely on donations from our community. If you have the means, please consider helping to offset the costs of our trips by donating to the Music Program.
Donation instructions are below.
Thank you, Music Boosters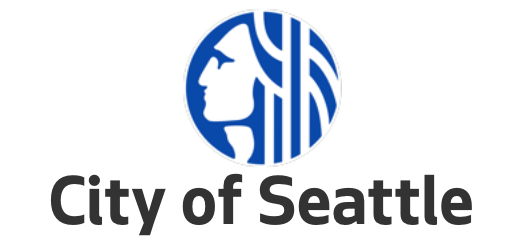 ---
Donation Instructions
Step 1
You can make a tax-deductible donation via SLV Foundation for Education using the Donate button below that is specific for Music Boosters. If you prefer to donate by check, please write it to "SLV Foundation for Education" and list "Music Boosters" in the memo field (mailing address below).
Step 2
Many employers also offer a charitable giving match; each company manages this a little differently, so check with your HR team to understand your company's process. When requesting a match for your donation you may need the legal name and FEIN number for the SLV Foundation. That is listed below. In your match request, please include a comment letting SLV Foundation for Education know that the money is for music boosters.
---
Donate to
SLV Foundation for Education
501(c)(3) NON-PROFIT ORGANIZATION
FEIN #46-0502462
Comment: Donation for SLV Music Boosters
325 Marion Ave
Ben Lomond CA 95005
2023
August 22

Boosters Meeting 5:30pm, BBQ 6:30pm

August 17

Middle School Back to School Night

August 24

High School Back to School Night

September 24

Pancake Breakfast and Mattress Sale

September 26

Boosters Meeting 6:30pm

October 17

Middle School Fall Concert 7pm, PAC

October 18

High School Fall Concert 7pm, PAC

October 24

Boosters Meeting 6:30pm

October 28

SLVHS Homecoming Game

November 28

Boosters Meeting 6:30pm

December 12

Middle School Winter Concert 7pm, PAC

December 13

High School Winter Concert 5pm and 7pm, PAC
2024
January 13

Roller Skating Party 4:30-6:30pm

January 23

Boosters Meeting 5:30pm (Music and Art Festival Planning); 6:30pm (General Meeting)

February 27

Boosters Meeting 5:30pm (Music and Art Festival Planning); 6:30pm (General Meeting)

March 19

Middle School Festival Concert 7pm, PAC (Tentative)

March 20

High School Festival Concert 7pm, PAC

March 28

Boosters Meeting 5:30pm (Music and Art Festival Planning); 6:30pm (General Meeting)

April 11

High School Open House

April 17-21

High School Trip: Seattle

April 23

Boosters Meeting 5:30pm (Music and Art Festival Planning); 6:30pm (General Meeting)

April 25

Middle School Open House

April 30

Middle School Spring Concert 7pm, PAC

May 1

High School Pops Concert 6pm, PAC; Banquet to follow at 7:30

May 4 or May 11

Middle School Great America Trip

May 22

SLV Music & Art Fest 5pm

May 28

Boosters Meeting 6:30pm
---